Daggan (+18)
Lot of you probably realised I locked the downloads in the game's page! Why?
I'll publish the next update around Tuesday!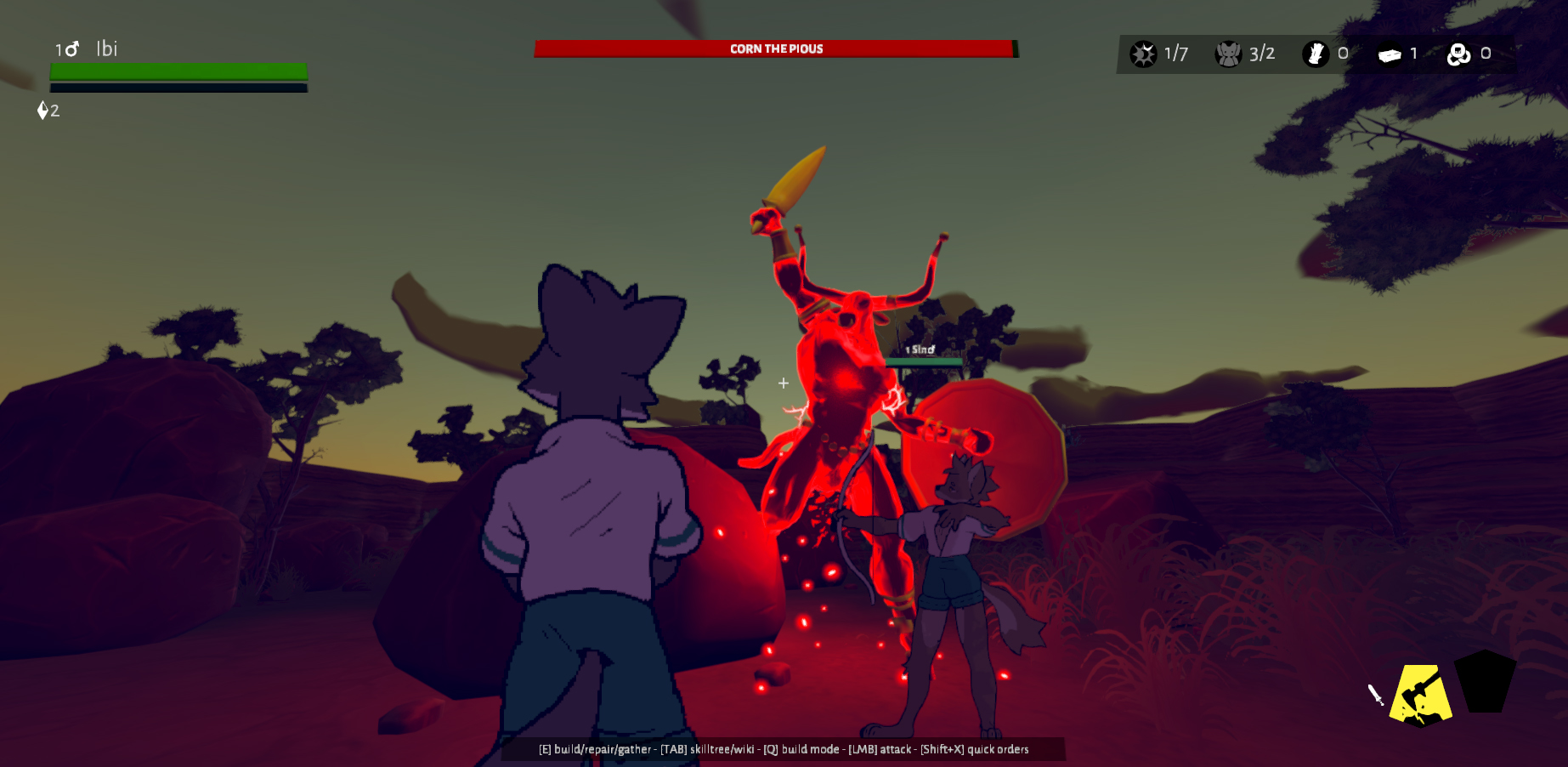 He's very angry.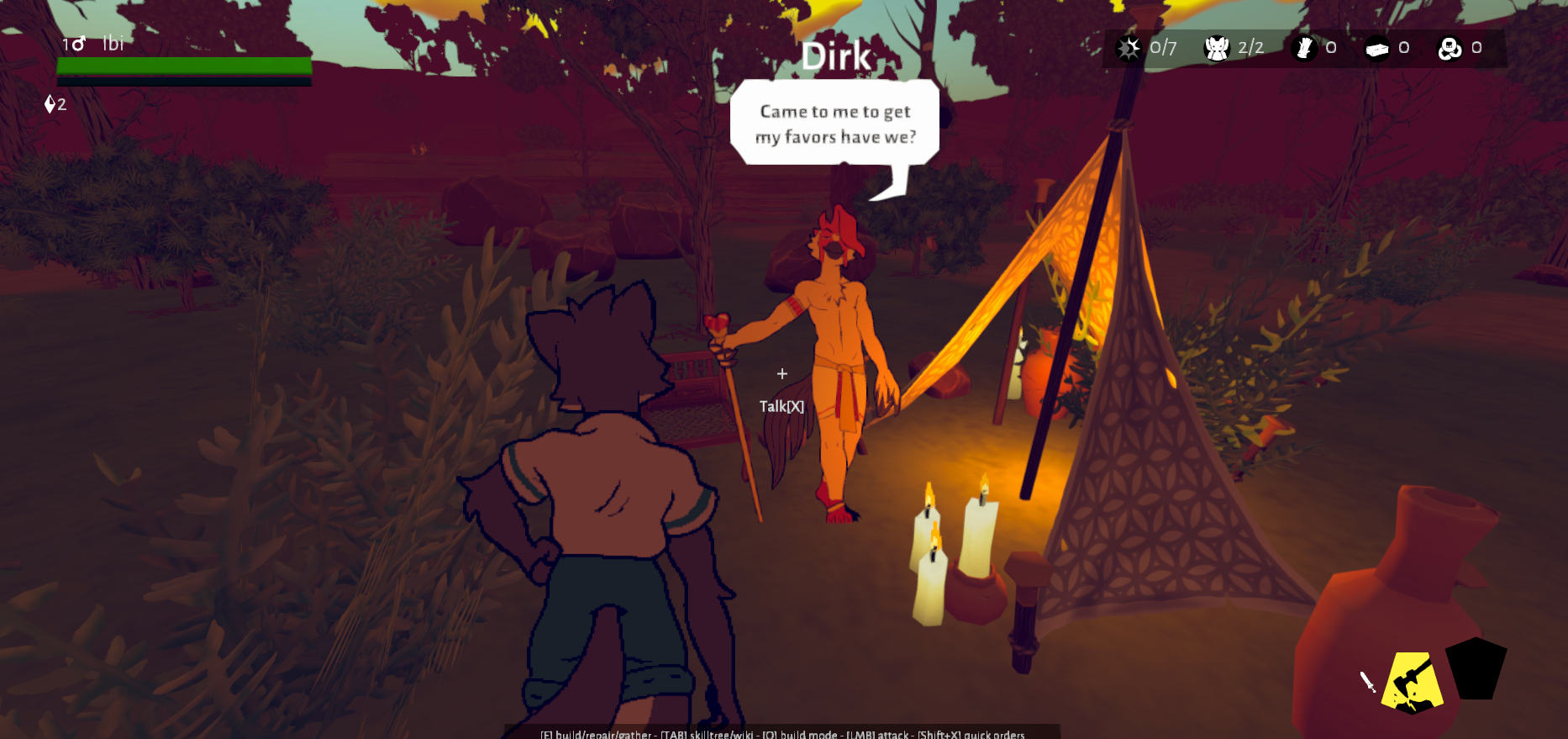 More Wanderers with their customized hut.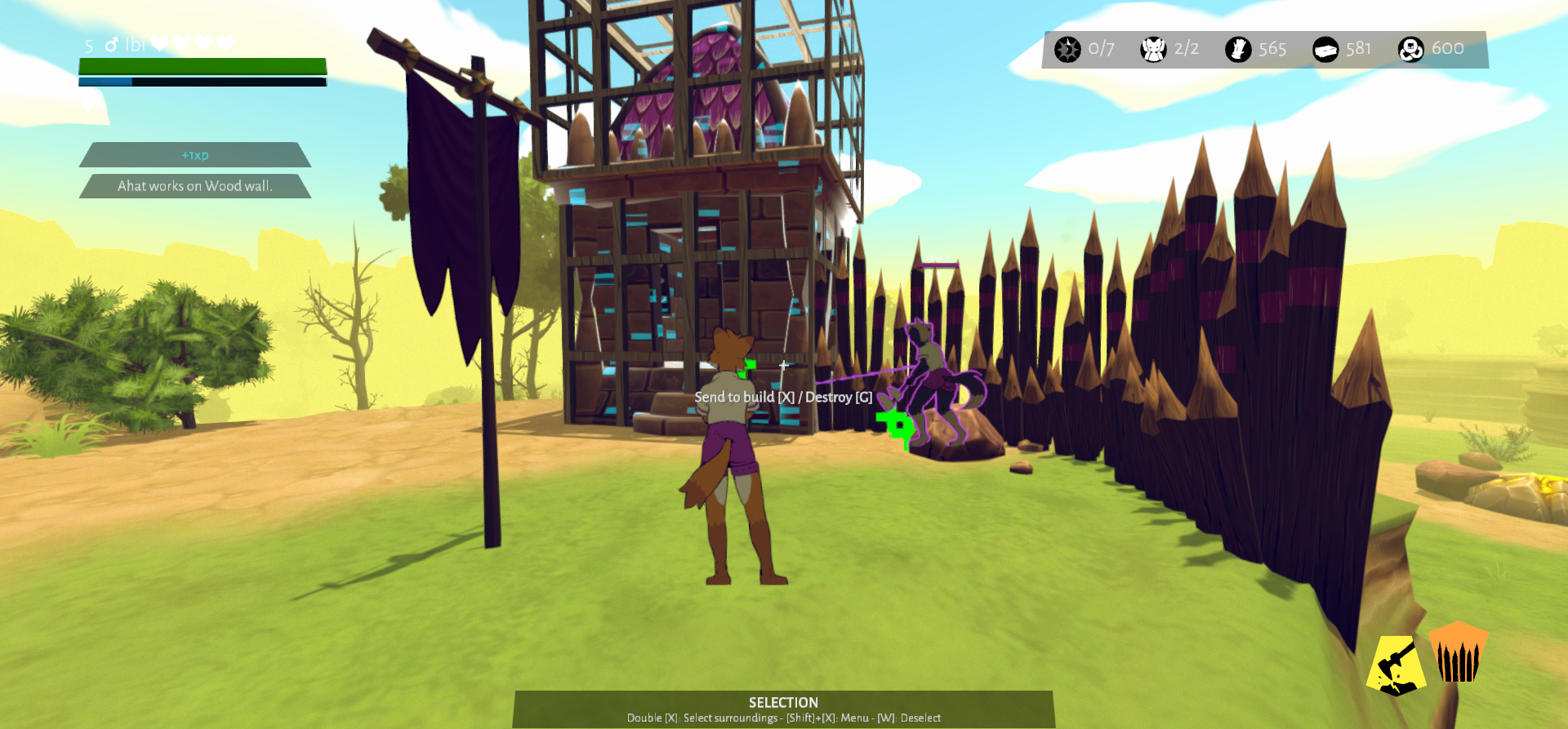 Want a pink village? Sure.
To everyone, thank you for your support and your patience! I'll try not to break the game until Tuesday and I hope you'll love the new content and the fixes UwU Kisses!

Comments
Log in with itch.io to leave a comment.
I really enjoy this game, and is it possible for the game to have more / unlimited days?
Yes it's a secret feature, you have to find a particular Statue. Also in the next update you can increase the duration of the days to 15min.

Love the game so far can't wait to try this. Hope you are doing well working solo on making art and games can be a lot of stress keep up the good work and take your time you have to take care of your life outside of this too. sorry for rambling but I feel like artists don't hear that enough
Much love from the states UwU

It's already Tuesday, was the update delayed?
Damn it, I've been waiting for this update since version 11. Unfortunately, it's hard for me to subscribe to the patron, because of the other currency of our country. But I will be happy to buy this game in steam. Therefore, such a question. Will this update be added to steam so that I don't look for pirated ways to download it?
Well I'll publish the game on steam once it's completely finished, so probably in a very distant future. For the moment I'm just improving the game and adding more content here on itch.
It's a ton of work and I'm working alone, so the little money I can make allows me to keep working on the game. If there's nothing to reward my work, I'll just stop.
The game is already available here on itch, I see no point looking for pirated versions or waiting for the steam release. Also the price will increase with the next updates, cause like I said it's a looooot of work and 3$ is almost a joke at this point.
oh genial
lo del color de las casas me deja con dudas si es algo que puedas elegir en un futuro XD.
en cuanto a los aldeanos con un tipo de casa según su tipo es un buen toque.
bueno me despido que tengas un buen día, tarde o noche(suelo decir eso porque ni idea el tema del horario de la otra persona y evitar una metida de pata XD)
¡Muchas gracias!
Sí, ahora los jugadores pueden personalizar su equipo y hacer aldeas con su color favorito.
Que tengas un buen día X)