Spooky pics
Game made for the Mini Jam 55: Stealth. If you like it, leave a comment or a rate <3

DESCRIPTION

Recruit investigators and install cameras all over the map to find the ghost.

CONTROLS
Hold left click+drag : move camera
Scroll wheel: zoom in/out
Left click on the name: select character
Right click on the ground: move character
MISSING
2 levels (with higher difficulty)
option menu (quality, music, etc)
more infos in the tutorial
haunted objects (flying books and stuff)
more credits: Patreon, featurings, etc
my mental health
Comments
Log in with itch.io to leave a comment.
Hey, I can't get past the screen with Igazella.
Are you clicking Next ? That's strange !
I think so? It might just be user error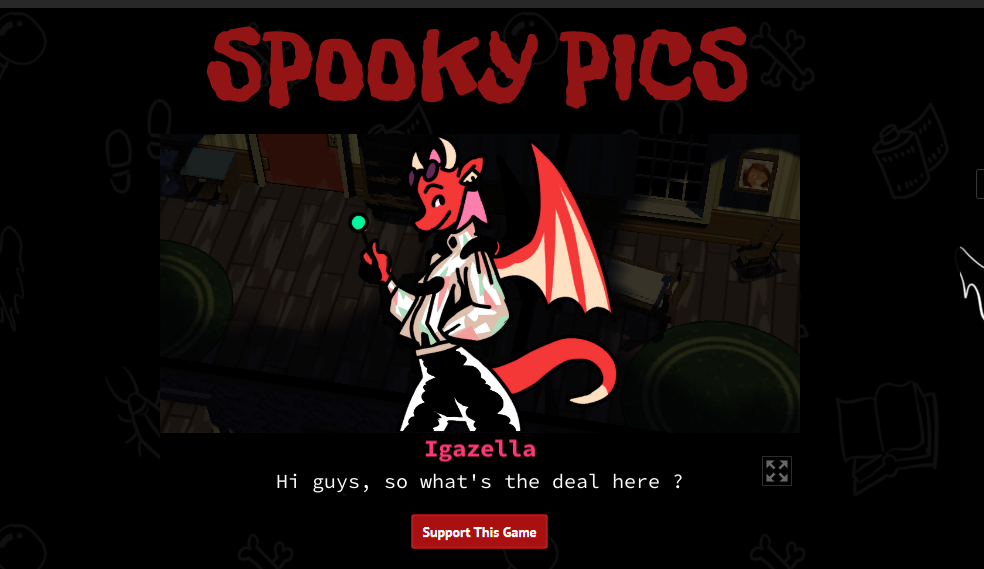 Also can't get past the start and honestly I don't see a "Next" button anywhere. Switching it to fullscreen shows all the buttons that are hidden though so obviously the size of the window isnt working correctly with itch.io and all that stuff is cut off completely playing from the tab itself.

going fullscreen helped for me